Weddings & Receptions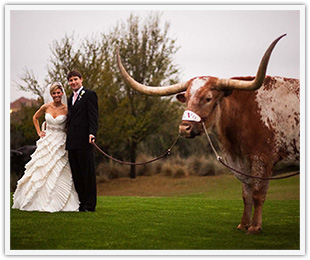 Have your wedding, reception or both at The UT Golf Club! Sure to be remembered, we can be a 'one stop shop' for your special day, alleviating a lot of the stress that comes with planning a wedding. Whether you are looking for an indoor or an outdoor wedding venue in Austin, our picturesque clubhouse, patio and pavilion can be set up to exactly what you desire. You'll work hand-in-hand with Erin Scott, our Catering & Events Manager, to bring your dream wedding to life. Our highly acclaimed chef will create your delicious menu, our staff will attentively serve your guests and our spacious venue will guarantee a night to remember!
Contact Erin at (512) 266-6464 or by email at [email protected] for more information.